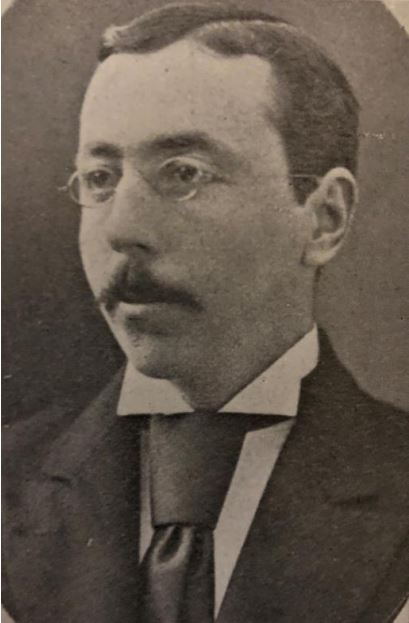 The following biography is taken from the book titled: Pictorial Souvenir, The Borough of Red Lion, York County, Pennsylvania, Golden Jubilee, 1880-1930, June Seventh to Fourteenth, inclusive : Fifty Years of Progress :
Dr. Hyson was born in Hopewell Township, York County, PA, as the son of John and Margaret (Miller) Hyson on June 23, 1850. After receiving his preliminary education in the public schools and in the Stewartstown Academy, he taught school for one year at Mt. Pleasant, Hopewell Township. Thereafter, he attended the University of Pennsylvania for one term and, continuing his medical studies at the College of Physicians and Surgeons, Baltimore, MD, which has since been merged with the University of Maryland, he graduated from this institution with the class of 1875. Immediately after finishing his studies and training, on April 1, 1875, he moved to Red Lion, where he established a wide medical practice which profession he follows up to this day (1930).
Dr. Hyson has played an exceptionally influential and important part in the organization, development and success of the young town. From the day of his arrival in this community until this present day, he has maintained and manifested the most unusual and deepest interest in all its activities, including the present Golden Jubilee Celebration, being an active and valuable member of the Souvenir and History Committee. There was hardly any movement for the up-building of Red Lion conceived and started unless he "was in it some way or other".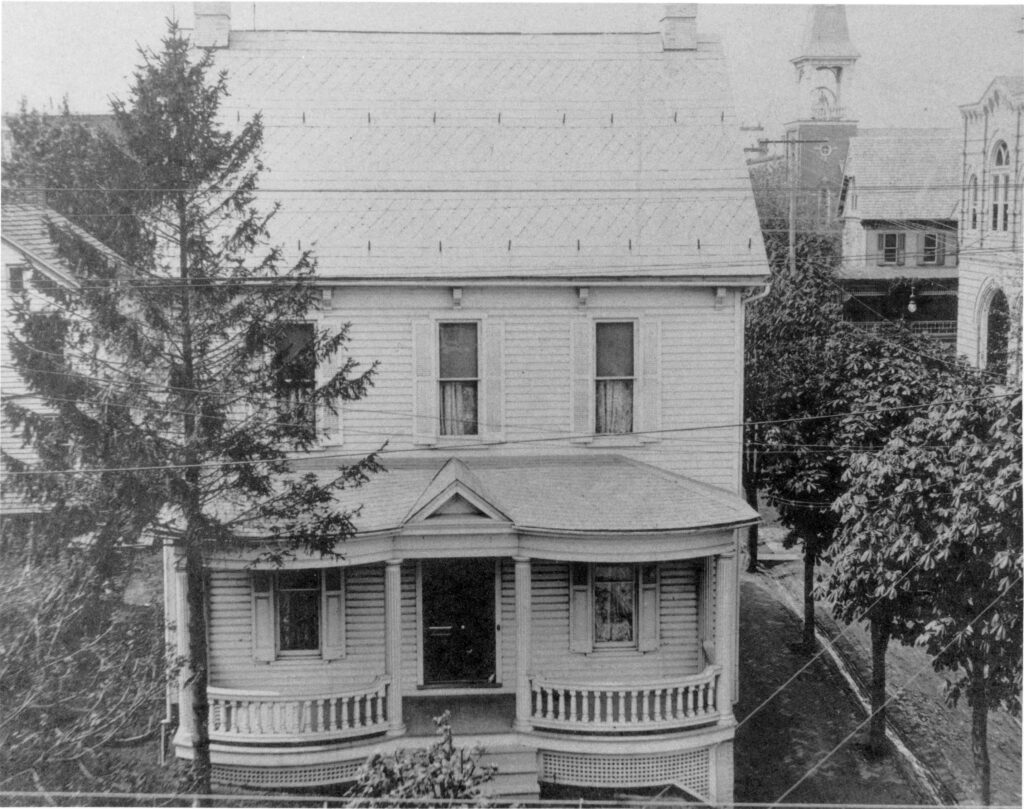 In the incorporation of the town into a borough, he took a leading part and today (1930) is the only living citizen in Red Lion who signed the application of incorporation. He served on the first council of the borough and has been the treasurer ever since its existence. He was a member of the School Board, which erected, in 1890, the Belfry School along Charles Street. He was instrumental in the organization of the Red Lion Board of Health and Leo Fire Engine Co. No. 1. Of the former he has practically been a member from the day of its founding, while of the latter he is not only a charter member, but he held the treasurership since its beginning in 1894. In addition, he is the treasurer of a number of other local organizations. He is one of the organizers and directors of the First National Bank of Red Lion, of the Red Lion Water Co., and the Red Lion Opera House Association. In fact, his civic activities have been so widespread and many-fold that it is impossible to record them all or do proper justice in so short and limited an article.
Despite his active life in affairs of the community, he did not fail to keep in close touch with his profession to this day through his membership in the York County Medical and State Medical Societies, and the American Medical Association.
Dr. Hyson died on October 24, 1931 and is buried at Round Hill Presbyterian Church in East Hopewell Township, York County, PA
Total Page Visits: 1155 - Today Page Visits: 2