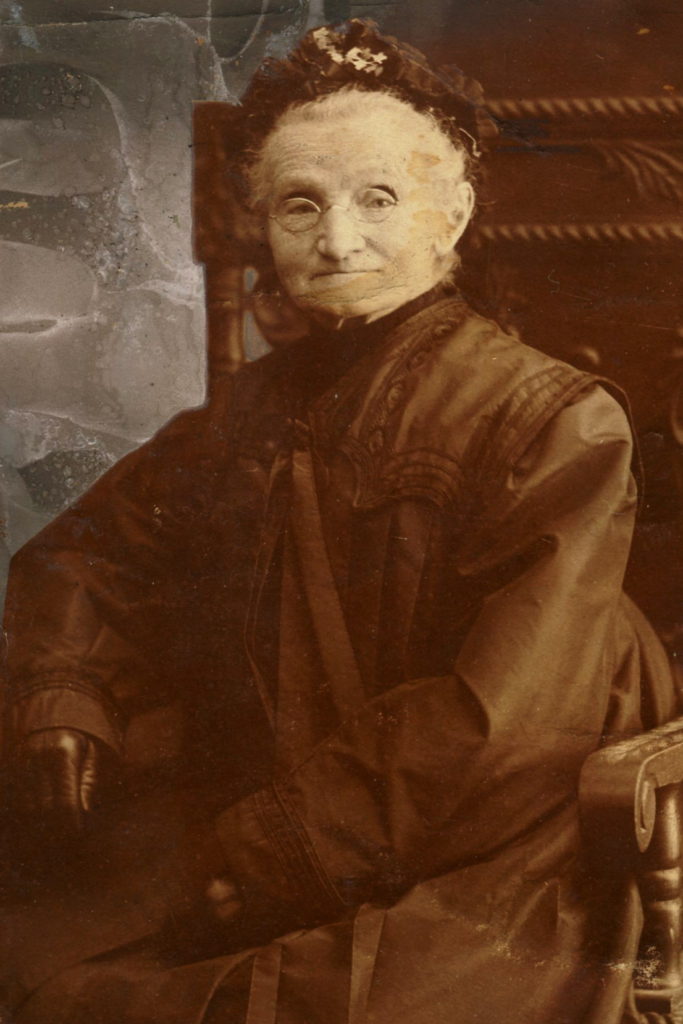 Catherine Denker was a native of Oldenburg, Germany and was born on December 2, 1828. She married John Dietrich Meyer from the same town, and together they set sail for the United States and arrived in Baltimore, MD. He started in the store bsuiness a few miles from Baltimore at a place called "Three Mile House". A year later, he moved to within a couple miles of Red Lion and operated a store there for two years. On April 1, 1850, he bought a tract of land from William Rhinehart and in 1853 he bought an additional farm at Sheriff's sale. John Meyer died in 1865. In 1866, Catherine added another 32 acres to her land holdings, and it is upon these tracts of land that a large section of the borough of Red Lion now stands.
When her first home was destroyed by fire in 1866, a large brick residence was built at the northwest corner of Main and High streets. In it's day, this home was considered exceptionally handsome and pretentious.
In 1874 a post office was established in Red Lion, and Catherine Meyer was appointed to be the postmaster. She occupied this position for fourteen years, until 1888. With the coming of the Peach Bottom Railways narrow gauge railroad directly through her property, she ensured a railroad stop would happen in town. She erected a building on in the site of the present railroad depot and conducted a general merchandise store and barroom, and the building also housed the post-office and the railroad depot. April 23, 1875 marked the opening of this building.
She was deeply interested in Red Lion being incorporated as a borough and proved to be a leading figure in this movement. The organization of the Red Lion Cornet Band is attributed to her initiative and financial support, as far back as 1877-1878 she advocated for a volunteer band and promised her cooperation and financial assistance to it.
In 1879, plans were being made for a church that eventually become St. John's Reformed (now UCC) Church and Mrs. Meyer offered the use of Meyer's Hall, a room in the hotel she owned just north of the railroad depot, to be used that purpose. She even bought the lumber that would be made into pews. When the first permanent church building was built in 1882, she donated the two lots on N. Main St. upon which it was erected.
In 1893, Catherine sold 1 acre of her land in what is now known as Fairmount Park to the Red Lion Water Company for the erection of a water reservoir.
As previously mentioned, she owned land on what is now known as Fairmount Park, and she gave permission for the land to be cleared and used for picnic purposes. After she passed away in 1920, her estate transferred the land to the town. Also, Fairmount Cemetery was surveyed and laid out upon land owned by Catherine Meyer .
Information on this page taken from the book titled: Pictorial Souvenir, The Borough of Red Lion, York County, Pennsylvania, Golden Jubilee, 1880-1930, June Seventh to Fourteenth, inclusive : Fifty Years of Progress
Total Page Visits: 1265 - Today Page Visits: 1